Boyce Carbon holds on to its credit of being the exclusive provider of high-quality coconut shell based activated carbons. It is this high activity coconut shell based granular activated carbon that serves as the ideal element in the process of Water purification. We can also supply acid washed granular carbon for micro level processing.
Boyce Carbon in India is based in Coimbatore. The location of Boyce Carbon in Coimbatore holds its own strategic importance in the production of coconut shell based products owing to its proximity to the high coconut clusters area in Tamil Nadu and Kerala. Boyce Coconut shell based products like activated Carbon are fabricated from choicest of the supplies of coconut shell. The produce brought forth by us is a hard, 12 x 30 mesh size, attrition resistant high surface area carbon that is capable of removing the unmanageably adsorptive organics.
This acid-washed carbon works in an effective way by adsorbing chlorine, disinfection by-products, TCE, PCE, MTBE and other trace level organics.
All the products at Boyce carbon go through QA/QC testing at our state-certified environmental and carbon testing laboratory in India. Our effectual quality control tests employ the usage of ASTM standard testing methods to ensure the accordant quality of BOYCE CARBON Products.
Highlights :
BOYCE CARBON holds the exclusive rights of being the sole source of high-quality virgin coconut shell based activated carbon, charcoal, powders, etc. made in the form of pellets, granular, & powder forms.
Features and Benefits :
Microporous pore composition for superior quality removal of trace concentrations of organics
Low ash content
pH neutral
ANSI/NSF Standard 61 sorted out for potable water applications
Conforms to ANSI/AWWA B604-05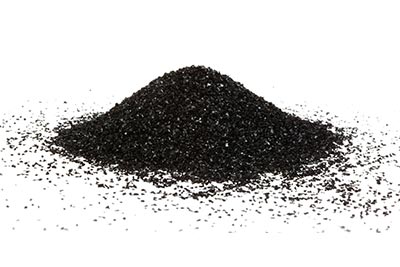 Different types of Granular Activated Carbon (GAC) use in water purification:
Removal of trace organic contaminants
Pesticide removal
Methyl-t-butyl ether (MTBE) removal
Disinfection by-product (DBP) removal
Drinking water treatment
Industrial/Factory water treatment
High purity water/Laboratory applications
Home water filtration systems
Different types of Granular Activated Carbon (GAC) use in Air purification :
Chemical process applications
VOC control from air strippers, soil vapor extraction and air spurges systems
Control of tank vent emissions
HVAC(Heating, Ventilation, and Air-Conditioning)
Odour control
Solvent recovery of low boiling point solvents